As a skill of commercial diving, underwater welding is a high-paid job. There are huge opportunities to work in this field. If You want To be an under Water Welder you have to find a specialized school where you will get hands-on training, necessary equipment, and a highly-skilled instructor as there is a risk factor involved. Unfortunately, there are a few specialized schools for underwater welding in the USA.
Although underwater welding is a growing industry in Texas, there are not many schools to choose from. This article will help you find the best underwater welding schools in Texas so that you can make your dream of becoming an underwater welder come true.
List Of Underwater Welding School In Texas
The Ocean Corporation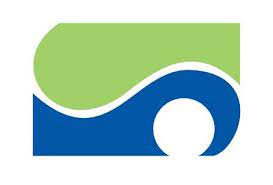 Finding and Enrolling in the Best Underwater Welding Schools In Texas, The Ocean Corporation is one of the best underwater welding schools in Houston. Since 1969 as an industry leader The Ocean Corporation has provided training on both commercial diving and NDT industries. It is the first diving school in us that includes underwater welding and cutting programs in its core curriculum. They offer different levels of training for both beginners and advanced divers all over the country including an offshore welding school in Houston, TX. The course is designed to give you a solid foundation on underwater welding without you having to go overseas for it.
| | |
| --- | --- |
| Website | https://www.oceancorp.com/ |
| Campus address | 10840 Rockley Rd, Houston, TX 77099 |
| Phone Number | (281) 530-0202 |
| Average Cost | $25,315 |
| Course Length | less than 30 weeks |
Facilities that offer The Ocean Corporation
Hans on traing- about 90%
Experience Teachers
Positive environment
Carreer Friendly program
Flexible class schedule started in every five weeks
Well-equiped facilities
4.2-acre campus containing six tanks, ranging from 8' to 24' for a variety of projects
2 hyperbaric decompression chamber
NDT inspection projects and equipment
Offers seminars and classes for oil and utility industry clients and local NAUI, PADI, and YMCA diving groups
Pre-requirement For Admission
Age: 18 years or avove
A High School Diploma / Equivalent Certificate
Underwater Welding Schools: